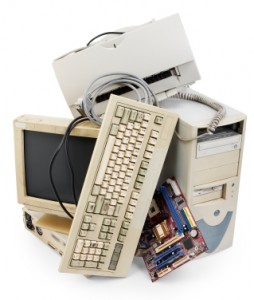 New phone books arrived the other day. Every year, I pull the old phone books off the shelf and throw them in the reycling bin. This year I decided to regain shelf space by recycling the new phone books, too. After all, the last time I looked something up in a paper phonebook was around 1998.
Sam Grobart at The New York Times has compiled a list of information technologies and sized up which ones to keep and which to recycle. I agree with most of his recommendations. I'm going to phase out my desktop computer soon, and as I said last week, my cable TV is long gone.
Which gadgets have you already learned to do without, and which ones are they going to have to pry from your cold, dead fingers? Let me know in the comments.